Title:
Riverbend Road
Series:
Haven Point #4
Author:
RaeAnne Thayne
Publication Date:
June 21/16 by HQN Books
Length:
384pgs
Genre:
contemporary romance
Shelf:
review
My Rating: ★★★★
Book Links:
Goodreads
–
Amazon(US)
–
Amazon(CA)
-
B&N
-
Kobo
-
Indigo
-
Google Play
-
Audible
Back Cover Blurb:
Return to Haven Point, where New York Times bestselling author RaeAnne Thayne proves there's no sweeter place to fall in love.
Protecting the streets of Haven Point isn't just a job for police officer Wyn Bailey, it's a family tradition. But lately she's found herself wanting more, especially from her boss—and overprotective brother's best friend—sexy chief of police, Cade Emmett. The only problem is getting Cade to view her as more than just a little sister.
Cade's hands-off approach with Wyn isn't from lack of attraction. But his complicated past has forced him to conceal his desire. When Wyn is harmed in the line of duty, Cade realizes the depth of his feelings, but can he let his guard down long enough to embrace the love he secretly craves?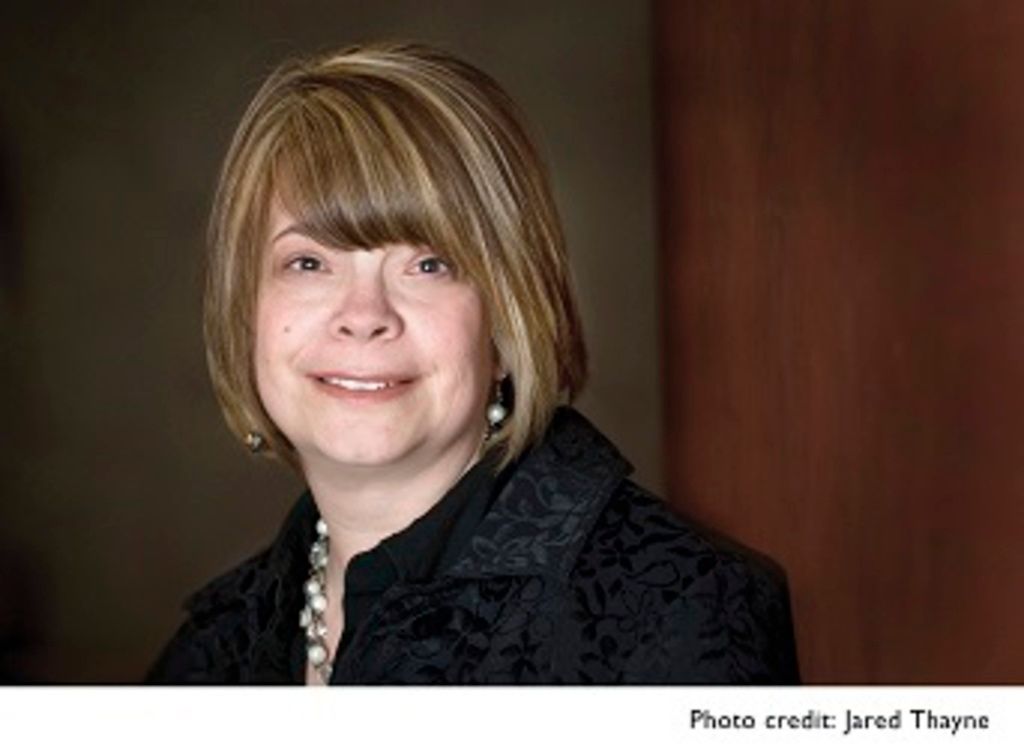 About the author:
New York Times
and i bestselling author RaeAnne Thayne loves words. Her love affair started as soon as she learned to read, when she used to devour anything she could get her hands on: cereal boxes, encyclopedias, the phone book, you name it! She loves the way words sound, the way they look on the page and the amazing way they can be jumbled together in so many combinations to tell a story.
Her love of reading and writing those words led her to a fifteen-year career in journalism as a newspaper reporter and editor. Through it all, she dreamed of writing the kind of stories she loved best. She sold her first book in 1995 and since then she's published more than 40 titles. Her books have won many honors, including three RITA® Award nominations from the Romance Writers of America and a Career Achievement Award from RT Book Reviews.
RaeAnne finds inspiration in the rugged northern Utah mountains where she lives with her hero of a husband and their children. She loves to hear from readers and can be reached through her website at www.raeannethayne.com.
My Review:

Thayne Had me laughing from the 1st page and near tears before the end of the first chapter. Her world and scene development made the story extremely enjoyable for me and I loved how each aspect came together fully. The plot was seamlessly crafted, which allowed me to experience the tale while becoming wrapped up in the lives of the characters. I loved the slight suspense that ran through the story as well. It didn't overshadow the current events but definitely did create an extra level within the story.

This was definitely a very character driven novel. The main characters both captured my heart in different ways. I loved her sass and belief in herself. His battle with what he believes are dishonourable thoughts and the secrets he keeps added an air of vulnerability to an otherwise strong and indestructible individual. And the supporting cast was a great deal of fun as well. I loved how much they all added to the tale and how much I liked them all.

Thayne has created a fun and heartfelt novel here. This one can easily be read on its own or as part of a memorable series.