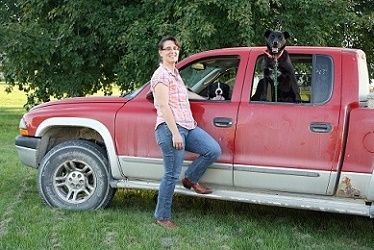 Real Life Influencing the Plot by Winter Austin
The year 2006 sticks out very clearly in my memory. That was the year my husband deployed to Iraq, and the plot of
Atonement
, the first book in my McIntire County series, came to me while preparing for my husband to leave. It is also the year that horrific murders took place in my hometown.
The town where I'm from is a tiny rural town, too small to even be called a town, it's considered a village. It's a place where everyone knows everyone, is related in some form or fashion, and where murders just don't happen. Yet on a tragic autumn morning an entire family was killed by the eldest son.
This was a beloved family; you were hard pressed to find anyone who didn't like them. It's not certain why the son did what he did, as he never truly confessed to killing them. The damning evidence against him was a lone 911 call made by one of his sisters, where she called out his name before he killed her. Their deaths rocked the tiny community, and most everyone you talk to today still gets choked up by what happened.
As a writer at the time, I felt like I couldn't let this pass without somehow using this as a plot in a book. Yet, like in all real life situations, we have to be very careful with how we portray events like these in our books. We fictionalize as much as we can to protect the people involved, yet give enough of the emotional impact to the readers.
It's a bit surreal to realize that
Born to Die
, the book this event managed to be placed in, is releasing the same year as the tenth anniversary of that senseless tragedy.
One other real life aspect I've added to the plot of
Born to Die
is the infamous pair of Bonnie and Clyde. Oddly enough, here in the past few years there are have been some Bonnie and Clyde wannabes, and it's kind of weird to have been writing about it and read news reports on incidents happening across the country.
I'd love to talk more about the plot points in
Born to Die,
but I'm afraid I'd ruin it for you.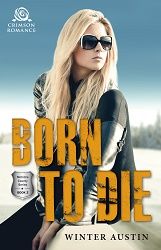 BOOK BLURB:
Trouble's on the run in rural Eider, Iowa, and Deputy Cassy Rivers's heart is in the line of fire. Two years ago, she barely escaped a harrowing experience at the hands of a maniac—and not without scars. Now a series of random robberies leads to the brutal death of a fellow officer, and she must put her trust in the one man who broke her heart.
FBI agent Boyce Hunt knows commitment isn't for men with pasts like his. He left Cassy once to protect her from the blackmail and manipulation he faces from his mother's criminal enterprise. But when they reluctantly partner up to capture the modern Bonnie and Clyde terrorizing McIntire County, their attraction flames to life once more, pulling Boyce between two loyalties.
Will they risk their hearts again, even if it means losing everything?
ABOUT THE AUTHOR:
Winter Austin perpetually answers the question "were you born in the winter?" with a flat "nope." Living in the middle of Nowheresville, Iowa, with her husband, four teenagers, and two crazy dogs, Winter is trying to juggle a career while writing deadly romantic thrillers.
Find Winter Austin at
www.winteraustin.com
, on Facebook @
www.facebook.com/w.austin.degressofdarkness/
, and on Twitter @WinterAustin_