What's Hot and What's Not About Being a Writer by Tina Martin
Writing is fun, but before you blow the dust off of you laptop, you may want to do your research.
What's Not Hot
1. Cranking out 3,000 – 5,000 words per day. It's quite a challenge to sit and focus on writing, especially with two little ones running around.
2. Editing and marketing. These are essentials for being a successful writer. Nobody wants to read a novel full of misspelled words and incomplete sentences and as a professional writer, I always want to put my best foot forward. But serious writers need to be aware of the going rates for editing, marketing, book tours, hiring a publicist – it can really be hard on your bank account!
3. Revising manuscripts. I ended up with four drafts of Leaving Barringer, before finally being satisfied with the book. In the end, all the hard work was worth it!
What's Hot
1. Getting emails from readers. I've had readers who email me and are elated that they had a chance to read one of my books. It makes it all worthwhile when I get emails from my fans.
2. Getting lost in my own novel. How sweet is that? I'm so involved in my work that I actually feel like I'm in the book. For example, my novel, Leaving Barringer, I could picture myself right there at the dinner table with them. I could see each individual's face and smell the aroma of the food. It's pretty awesome.
3. Always having an excuse why I can't cook dinner. LOL! I love using the excuse, I have to finish this chapter or honey, the book won't write itself. Works like a charm! (Don't tell my husband I said that.)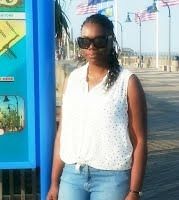 About the author:
Tina Martin is the Amazon Top 100 Bestselling Author of over thirty women's fiction and romantic suspense novels and novellas. Her books include, The Accidental Series, The Alexander Series, The Dying To Love Her Series, The Champion Brothers Series, The Blackstone Family Series, The Mine By Default Mini-Series, Secrets On Lake Drive, Can't Just Be His Friend, All Falls Down, Just Like New to the Next Man, Might As Well Be Single, Falling Again, The Crush and Vacation Interrupted.

She released her newest novel, Leaving Barringer, on January 4, 2016 and a novella, Who Do You Love?, on December 12, 2015. She is currently working on Book 4 of The Champion Brothers Series titled, Wives and Champions.
When she's not writing, Tina enjoys reading, traveling, blogging and spending time with her family. Visit her online at
www.tinamartin.net
where you will find a full listing of her novels, upcoming works and contact information.
About Leaving Barringer:
Calista Blackstone has no problem playing her position as the supportive, dutiful wife of Barringer Blackstone. All she wants is a family, but after five years, she's given up hope of actually becoming a mother - at least to Barringer's children.
Barringer (Barry) Blackstone is too busy making money to make babies. CEO of Blackstone Financial Services Group, he's actively working on taking his father's company to the next level and avoids the subject of children. He's no longer certain that he wants the added stress of trying to raise a family while growing the business. But the workaholic will learn the hard way that money should never precede family.