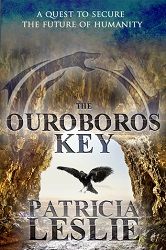 Q ~ Can you tell us a bit about yourself?
I've dabbled in article writing, short stories, reviews, journals and blog posts over the years and finally settled on novel-writing when my short stories just kept going. My main areas of interest are history (particularly Celtic and women's history, but really anything that has the potential for a good story). I've always loved the researching side so writing stories is a way for me to share what I've discovered. I'm a compulsive reader as well and am currently ploughing my way through Camilla Lackberg's books while researching Australian history for my next novel.
When I'm not reading and writing, I'm enjoying life with my family, working, and travelling, or relaxing in front of the TV with a glass of wine.
Q ~ What's something that you never leave home without?
A means to write or read. So either a notebook, pen and a paperback, or my Ipad. After that my mobile phone
Q ~ If you could have coffee (or tea) with any author who would it be and what would you ask them? And what would you have?
I mainly drink peppermint tea though if I was going out to a cafe I'd probably order a coffee (Long Black in Australia/ Americano everywhere else). As to which authors, I'd love to chat with
Kate Forsyth
and
Tracy Joyce
. I've been to a few workshops and talks that Kate has led and have always found her thoroughly approachable and generous with her knowledge and experience. Tracy Joyce is a friend of mine so I have managed to have a few chats with her. Again; generosity, passion, and the ability to share and impart knowledge. I'm your typical introvert so would keep it simple and probably ask something about theme or what it was that triggered a story idea, and then sit back and happily listen.
Q ~ If you could be any animal, which would you be and why?
I love wolves and cats. They have a certain air of mystery and superiority; hidden stories and the potential for magic.
Q ~ How do you think people perceive authors?
Slightly eccentric and highly creative, able to whip out a story about anything with only a few minutes' notice.... Mind you, I don't think that about myself. Except maybe the creative part.
Q ~ How do you feel about self-publishing?
If you can't find, or don't want, a traditional publisher then go for it. Why sit around regretting things, get out there and do them.
Q ~ Ebooks, paperbacks, or hardcovers?
I love hard covers. They last longer and they often come with paper dust jackets that make handy bookmarks. If I can afford to get a hard cover I will, especially if it's something I know I'll value for a long time or, even better, is a first edition.
Paper backs are cheaper and lighter to carry around. E-books even more so. I prefer real pages in my hands to a Kindle and the ability to easy flick backward (or forward) through the story as I go. If you go back to where I said I was a compulsive reader though, you won't be surprised to know that I have a growing collection of e-books as well. In the end, I just want to read and read and read....
Q ~ Are there any new Authors that have grasped your interest recently and why?
Yes, Tracy Joyce's debut novel,
Altaica
, is fantastic. Book two in the series comes out in Dec/Jan and I can't wait. Sue Parritt writes climate fiction and her debut novel is an excellent read as well. Sue, Tracy and I are with Odyssey and there are several other authors from that publisher with books either just out or due soon. I haven't read them all yet, but what I've seen so far is very promising
Q ~ How did you begin writing? Was there a single catalyst or a series of events?
I've always expressed myself through writing and I've always been a day dreamer. I came to publication the long way. After years of researching, and bits and pieces of writing, I finally started creating stories I thought might be able to go somewhere. I won a few prizes in short story writing competitions, kept learning my craft at workshops and courses, and plugged away at it until I had a manuscript I felt was worthy of sending to a publisher. It took several years of sending it to publishers, but Michelle from Odyssey Books finally took it off my hands and now I'm an author of one published novel with another on the way.
Q ~ Do you have any writing rituals that you follow? What is your go-to snack while writing?
A kettle nearby with plenty of tea and I'm ready to start. I don't snack on anything in particular once I get going, but if there's chocolate or biscuits around I certainly won't say no. I like to be able to dive straight into writing so the night or day before I'll prepare things so that I won't have too many distractions and I let my family know so they'll give me the space and time I need to pull the story out of my head and onto paper.
Q ~ When you write, do you try to reach a specific word count or simply write until you are done?
I work full time so I write when I can and don't sweat the output too much. I know that if I can organise a big enough block of time, I can often produce quite a lot fairly quickly. This is because I'm always thinking about my story even if not actually writing. Of course, there are times when I get stuck on a scene or a sentence too. At those times, I go and make a cuppa and do something else for a bit – the washing is always waiting for some attention for instance...
Q ~ When you write, do you lay out a solid outline before beginning, or start writing and iron out the kinks later?
Both. I find if I work on the outline too much, my mind switches off as if that was all I needed to do before moving on. I make a brief sketch of what I want to vaguely happen, do loads of research on the areas I'm going to be writing about, and then just start. I usually have a pile of notes on characters, names, types of people, facts I'd like to include, and locations the story will travel through. I call on all of that knowledge as I go; open a Word document, and start typing. If I reach a point where I need to look up a name or a fact, I highlight the sentence and keep writing.
Q ~ Can you tell us a little bit about your latest release The Ouroboros Key and what inspired you to write it?
The Ouroboros Key
is my debut novel, released in 2014. It was inspired by my love of Celtic history as well as alternative histories. I read a book by Sir Laurence Gardiner, was fascinated by his outlook on early Christianity and just had to know more. The more I read, the more I was hooked and the more I knew that it would all make a great story.
Q ~ What is your favourite part or scene in the novel?
The prologue. It was originally much longer and included a wildlife scene in the Zagros Mountains above the cave where Tiamet and Enki were creating the future. I loved writing it, but unfortunately, it was cut from the final version as it was too long. From the final version though I loved the scenes in Chaco Canyon, Smiggin's Rest and all the underground scenes.
Q ~ What is your process for choosing character names?
I have a keen interest in genealogy so have plenty of names I can access through my ancestry.com account. Also, I keep a list of names I've heard that I like. The names have to match the character though and I continue looking until I find one that feels right.
Q ~ What characters did you find yourself especially drawn to and why?
Profess Finbar Shaw because I just love his name and he has a great background and Dan Tenney's mum, Meg. I do a family history going back a couple of generations (I like to know why the characters are where I put them and how their family history might affect how they respond to situations.) I started to write a piece on Meg for a blog article not that long ago and ended up with several pages. She may have to end up in a story of her own or be re-imagined in a completely different story.
Q ~ If you were stranded on a desert island with one of your characters who would you choose and why?
I have no idea. I kind of like them all. Maybe one of the magical ones like Isobel in
The Ouroboros Key
because, well, they're magic (say no more).
Q ~ Do you have anything in the works at the moment? Care to give us a hint about it?
My second novel is due for release in November. We are working on the cover art and editing now. I can't tell you the title yet, but it is set in Sydney, Australia. There is a race of supernatural beings that are divided between those that hurt us and those that protect us.
The novel that I'm writing now is also set in Sydney and has much more of an historical focus with a liberal dash of magic.
Q ~ If you could give aspiring authors one piece of advice, what would it be?
Learn all you can. Read all you can. Write all you can. And never give up.
Everything that happens to you or around you is something you can use some day in your writing.
Oh, and try to avoid comparing your work with other writers. We all have our own journeys to take and they are all different.
About the author:
Patricia Leslie is an Australian Urban Fantasy writer with indie press,
Odyssey Books
. With her debut novel,
The Ouroboros Key
, firmly under her belt, she is getting ready to release novel number two, A Single Light set in her stomping grounds south of Sydney, while working like the devil on novel number three. Patricia manages writing, family and full time work with aplomb as long as there is a cup of tea or a nicely chilled glass of white wine somewhere close by. Catch up with Patricia on Twitter (she's always lurking in the shadows) or
subscribe to her mailing list
for the latest news and events.
Connect with the author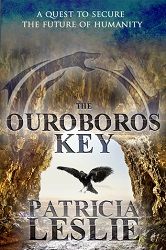 Prophetic dreams have haunted Dan Tenney since childhood, foretelling him of a life-changing event that is soon to take place. But before he can learn the meaning of his visions, he is attacked by a shadowy group of extremists: the Brotherhood of the Grail.
Finding sanctuary underground, an ancient relic comes into his possession and Dan begins to understand the path his visions have laid out before him. His quest will be fraught with an otherwordly people and an event that could tip the balance in favour of human existence—or disastrously against it. The mysterious Brotherhood will do everything in their power to prevent Dan from fulfilling his destiny as the Bearer of Ouroboros.
Enter to win in this fantastic giveaway with Patricia Leslie & The Ouroboros Key!
5 winners will receive an ecopy of The Ouroboros Key (mobi, epub, or pdf)
Contest is open internationally, where applicable by law.
Entries close at 11:59pm November 20/15.
Winners will be drawn November 21/15.
Winners will be notified via email to the email provided to the giveaway and will have 72h to claim their prize or another winner will be drawn.