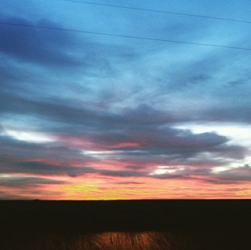 1. What do you like most about Texas?
Once a reporter asked me, "Writers can live anywhere in the world, why do you live in Texas?" I told him there would never be enough time to tell him all the reasons. I love the history of the state. We were made up of people down on their luck, many who saw Texas as their last chance. I came from farmers and fighters. Sometimes I think that's why Texans brag. When we finally did make something of ourselves, we had to tell the world.
I love the sunsets that spread out across open skies and the people who'd stop, in their best clothes, to help a farmer get his tractor out of the ditch. I love the tall stories folks tell even when they know everyone listening knows the truth.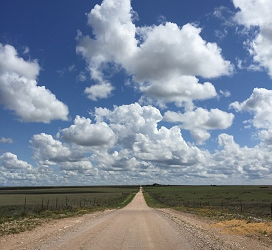 I had an uncle once everyone called Wildhorse. If he had a fender bender on the way home, it was a near-death crash by the time he told the story three times and by dark it would be moved up to a near-death experience.
I love the way cultures blend. In architecture and art. In music and food. In all of life that makes up Texas.
2. Why do you love writing novels set in Texas?
I think I love writing about Texas because it's a place of heroes and legends. Most of all I find such rich characters in Texas, both in real life and in the stories I write. In truth, I'd probably find interesting characters wherever I lived because I love people. But, in Texas real walking ones and fictional paper ones seem to find me.
3. How does your degree in Family Studies aid in your writing?
I think I've always been fascinated with people and why they do the things they do. When I got my masters and became a certified family counselor I thought I'd do marriage counseling. I hated it. Two people coming into my office yelling at each other.
So I used my understanding of people to take up writing. I don't really think of the people in my books as characters. I think of them as people who let me go on a journey with them.
My real kids' greatest fear, I think, is that I might name one of my characters in my will. J
4. Do you have any pets? Tell us about him or her.

I had a cat that I dearly loved named Trace. She was no help with my writing. No good at protecting the house. Too lazy to chase a mouse. She had kittens in my closet on my favorite sweater and woke me up most mornings before the alarm then off. When she died, I cried like a baby.



5. What is your favorite travel destination?

I love England and Ireland. It's like I know deep inside it's the home of my blood.

My car automatically stops at every museum or battlefield or historical marker from coast to coast. My sons learned to drive in cemeteries where I was walking collecting names for characters. (Come to think of it, leaving them in the car when they were thirteen might not have been a good idea.)

This is the conversation between my sons:

"Remember when we when to…."

"No. I wasn't on that vacation."

"How'd you get that lucky?"
About the author:

A fifth-generation Texan, JODI THOMAS sets the majority of her novels in her home state. With a degree in Family Studies, Thomas is a marriage and family counselor by education, a background that enables her to write about family dynamics. Honored in 2002 as a Distinguished Alumni by Texas Tech University in Lubbock, Thomas enjoys interacting with students on the West Texas A & M University campus, where she currently serves as Writer in Residence. When not working on a novel or inspiring students to pursue a writing career, Thomas enjoys traveling with her husband, Tom, renovating a historic home they bought in Amarillo, and "checking up" on their two grown sons.
Title:
Ransom Canyon
Series:
Ransom Canyon #1
Author:
Jodi Thomas
Publication Date:
August 25/15 by HQN Books
Length:
368pgs
Genre:
contemporary romance
Shelf:
review
Rating: ★★★★★
Back Cover Blurb:

From New York Times bestselling author Jodi Thomas comes the first book in a compelling, emotionally resonant series set in a remote west Texas town—where family can be made by blood or by choice…

Rancher Staten Kirkland, the last descendent of Ransom Canyon's founding father, is rugged and practical to the last. No one knows that when his troubling memories threaten to overwhelm him, he runs to lovely, reclusive Quinn O'Grady… or that she has her own secret that no one living knows.

Young Lucas Reyes has his eye on the prize—college, and the chance to become something more than a ranch hand's son. But one night, one wrong decision, will set his life on a course even he hadn't imagined.

Yancy Grey is running hard from his troubled past. He doesn't plan to stick around Ransom Canyon, just long enough to learn the town's weaknesses and how to use them for personal gain. Only Yancy, a common criminal since he was old enough to reach a car's pedals, isn't prepared for what he encounters.

In this dramatic new series, the lives, loves and ambitions of four families will converge, set against a landscape that can be as unforgiving as it is beautiful, where passion, property and pride are worth fighting—and even dying—for.

My Review:
This may just be my favorite read of the summer. It was a fantastic start to Thomas' latest series. She combines the best of small town life with the realities of everything that could be faced. Her vivid descriptions paint this town and its people in a way that allowed me into their lives. The intricate & intimate plot captured my imagination and my heart. I really enjoyed the intertwining stories with the main characters. Their lives were all so different yet crossed so many times. Thomas gave me a phenomenal perspective. I loved the dash of suspense that runs through the story, especially with Yancy. I loved trying to puzzle out what he would do and how things would turn out.
Thomas has created a very well rounded cast. I love the different ages and demographics of the major characters. Not only was I intrigued by Yancy's past and new perspective on life, but his approach to it left me smiling. Quinn and Staten's relationship was so emotional for me, and at the same time, completely superficial in some ways. The dichotomy that Thomas created made it oh so very real. But most of all I fell in love with Lucas and Laura. I do hope to see this pair grow up in future novels.
This was definitely the perfect start to the Ransom Canyon series. Thomas' mellow yet inviting writing made this a story that I couldn't put down. It definitely lead to one very sleepless night. I definitely can't wait for more from this author & this series.
Book Links