Title:
All the Beautiful Brides
Series:
Graveyard Falls #1
Author:
Rita Herron
Publication Date:
September 15/15 by Montlake Romance
Length:
341pgs
Genre:
romantic suspense
Shelf:
review
Rating: ★★★★★+
Back Cover Blurb:
A young woman lies dead at the bottom of a waterfall, dressed in a wedding gown with a rose stem jammed down her throat. And in the small town of Graveyard Falls, the horrifying vision stirs a long-ago nightmare back to life…
FBI Special Agent Cal Coulter gets called in to investigate the murder, which bears a terrifying resemblance to a series of killings committed thirty years ago: three teenage girls were found dead at the waterfall's base, all bearing rose stems in their throats. But the high school football star was convicted and imprisoned for those murders, leading Cal to suspect that the killer is still out there.
Now, the body count is rising again. The monster's sights are set on counselor Mona Monroe, Cal's best friend's widow…and the woman he's always loved. Can Cal stop the killer before Mona becomes the next victim?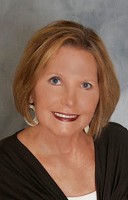 About the author:
USA Today
bestselling author Rita Herron has written more than sixty romance novels and loves penning dark romantic suspense tales, especially those set in small Southern towns. She earned an RT Book Reviews Career Achievement Award for her work in Series Romantic Suspense, and has received rave reviews for the Slaughter Creek novels Dying to Tell and Her Dying Breath. She is a native of Milledgeville, Georgia, and a proud mother and grandmother.
My Review:
Herron had me in her grips from the first page, drawing me further and further in with every turn of the page. This was an intense read. The multifaceted story with intertwining subplots that enhance the entire novel made for an afternoon that I will never forget. There was never a dull moment. Herron keeps the suspense going throughout, having me wondering and guessing right to the very end. This novel was avidly fascinating and endlessly exciting. It had a definite spooky vibe. The eeriness of the writing definitely added to the suspense factor for me.
Mona's personal struggles, on top of the main mystery of the novel, which she was also wrapped up in, created emotional strife that drew me to her. She was such a multifaceted character. Cal's guilt and regrets make him so human, yet at the same time, his FBI persona makes him larger than life. Together, these two had me on pins and needles, trying to figure them out as individuals, and as a pair. Herron also developed her supporting in such a manner that I really felt as if I knew them. Some of the characters were absolutely loveable, others were somewhat creepy, while others still barely registered on my radar until they did something noteworthy. But I will say this, everyone added to the story in their own way.
This is a novel that you simply HAVE TO read, word for word, maybe more than once. Will I be avidly following this series (and this author) from here on out? You can bet on it!
Book Links