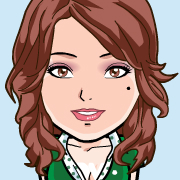 Serials vs. Novels: An Author's Perspective
Have you noticed the trend for serials these days? I've read several of them in the past year, and – as a reader – let me say I was NOT happy. My frustration lie mostly with the cliffhanger endings. Grrrrr…don't even get me started! For that reason alone, many readers refuse to pick up a serial until all parts are written and published. Can't say I blame them.
But I've found that serials do offer one fantastic benefit over novels: If I don't like the story, then I have no issue stopping, and I've only shelled out the cash for the first part. Not a bad deal. I'm the kind of person that will trudge through and read a novel to the end if I've paid full price. But as the saying goes – time is money. I don't like wasting what precious time I have on a book I'm not enjoying. So it's a win, win for me. I've read at least three serials in the past six months where I didn't move beyond part one, and I can think of more than a handful of novels I would have stopped reading if I wasn't so stubborn. (Believe me – I read a lot. My GoodReads goal is 100 books for 2015.)
When I first started writing, I was adamant I would never write a serial. That's how much I despise a cliffhanger ending. It was only after debating the issue on a GoodReads forum with other authors that I started to consider the allure of writing serials for an author. I'm always ready to step up to the plate when there is a good challenge thrown my way at a hundred miles an hour, hoping I'm going to hit it out of the park. Writing a novel is HARD. Imagine trying to write one and not knowing exactly where the story is going to take you. Freaks the crap out of some authors. Not me. I'm a total pantser when it comes to writing romance novels. I live for writing on the fly. So I decided to try writing erotic romance serials under the pseudonym Vickie Valentine.
Here's the twist, though. I'm purposely publishing each part of my Billionaire Obsession serial without having written the subsequent parts. What fun is there in writing the entire story and then publishing it in 'parts' every two weeks or so? If I was going to do that, then I may as well publish it as a novel.
Do I have a general idea of where the story is headed? Definitely. I've thought through my characters' personality traits, their main conflicts, and where I want them to end up. But that's it. I'm in the midst of writing book two right now and, let me tell you, the story has taken a turn I really didn't see coming. And you know what? I'm riding the wave to see where it will take me and the readers. That's thrilling stuff in the world of writing for a punster like me.
Another benefit of writing serials from an author's perspective is the sense of accomplishment I get after writing and publishing each part, but in a fraction of the time it takes to write a novel. I'm a part-time author, so my time is limited. I write as a hobby. Writing novels is an arduous process from conception to publishing…multiple drafts, editing, beta readers, critique partners, blurbs, and covers. So imagine how great it feels to take one part of my story from conception to publication within one month.
I'm so hooked on writing serials!
Does that mean I've given up writing novels? No way. Novels are still my first love and I have several ideas brewing for my contemporary romance pseudonym, R.C. Matthews. It just means I have options now depending on my work schedule and my mood.
Why not come join me for the ride with the Billionaire Obsession serial? Meeting the Boss is available now on Amazon. Pleasing the Boss will be available in July. I anticipate Claiming the Boss will be published by the end of August.
About the author:
R.C. Matthews was raised in the Metro-Detroit area along with three sisters and a brother by deaf parents. Her father is a voracious reader and that gene lives on in all of his children. Now the reading gene is sprouting in her own two sons who love to read J.K. Rowling, Rick Riordan and may others. In fact, R.C. Matthews plans to try her hand at writing a teen fantasy fiction based on her son's favorite board game Talisman ... someday.
R.C. Matthews graduated from a liberal arts college with a B.A. in Accounting and German and continues to work as a certified public accountant. She lived for four years in Germany and two years in Boston, MA. and she enjoys traveling with her family (loving husband, two sons and a stepson), reading, down-hill skiing and playing board games with her family.