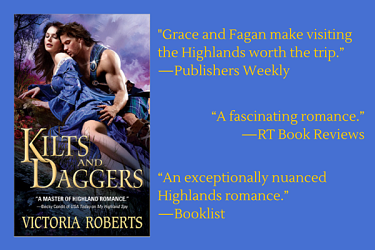 Muse by Victoria Roberts
Wicked, wicked muse. Yep, that's what I call her.
She's the nagging voice inside my head that wakes me up at all hours of the night and won't let me rest until I do what she wants. The crazy thing is…she's usually right.
For as long as I can remember, I've always had a strong passion for the arts. As a young child, I took dance lessons, tap and jazz, until I was seventeen years old. I even had the opportunity in high school to dance with the performing arts at Point Park College. That's pretty much when I realized that I stepped into an episode of Fame and there was no way I could ever compete with the Leroy Johnson's of the world. So I hung up the dance shoes and simply enjoyed watching. But that nagging feeling wouldn't cease. Something was missing. No matter what I did, I couldn't satisfy the craving.
I swapped my love for dance and embraced my passion for music. I've played the electric guitar for about seventeen years. And not just any guitar, a custom Ace Frehley Les Paul with a kickin' Marshall amp. (Can you hear me grunting like Tim the Tool Man, Taylor?) I was pretty much the talk of the town every time I walked into the local guitar shop. Being the ONLY female in a store full of men… But I'll tell you what. Those musicians respected that I shared their calling.
One would think that after seventeen years of being blissfully happy the muse would finally be satisfied. Little did I realize she was just getting started.
A co-worker of mine constantly had her nose in a book, romance novels to be precise. In fact, she even walked while she read. So I did what any normal friend would do. I teased her relentlessly about reading porn. Having never read a single romance in my life, I thought it only fitting that I joked with her about something I knew nothing about. I could never understand why women read such garbage.
One day, my co-worker approached me and said that she had something for me. She placed a book down on my desk and asked, "Have you ever read one?"
"Well, no."
"Good. Because I don't want to hear another word until you do."
The book she gave me was a Scottish historical romance. (Hannah Howell's Murray brothers) Needless to say, I was hooked by the first page. I was under a huge misconception and thought these books were nothing but a bunch of bodice-rippers and X-rated sex scenes. Gheez. No one ever said there were actually amazing plot lines with phenomenal characters involved. I devoured every Scottish historical romance I could find. I fell in love with the genre, and I fell in love with Scotland. Oh, and that friend? She's my phenomenal CP (critique partner.)
A few years ago, I read an article about figure skater Johnny Weir. He had this uncanny fixation with Russia. He'd go to his local library and check out the same two books (the only two) on that country and read them over and over. He taught himself Russian. He wore clothes supporting Russia. He found a coach that was Russian. I thought at the time how odd.
So as I sit here in my office surrounded by books about Scotland, Gaelic texts from the classes and lectures that I've taken to learn the language, donning my Scotland t-shirt, I finally understand what has been missing. The muse called and I answered.
Whether you paint, write, dance, play an instrument, or sing, follow your heart. Don't be so quick to judge yourself and others. You might be surprised when you finally discover your passion, but whatever you do, don't let go when you find it.
About the Author:
Victoria Roberts writes sexy, award-winning Scottish historical romances about kilted heroes and warriors from the past. Prior to ever picking up a single romance novel, she penned her first young adult novella at 16 years old. Who knew her leather-studded motorcycle hero would trade in his ride and emerge as a kilt wearing Highlander wielding a broadsword? Victoria lives with her husband and their two beautiful children in western Pennsylvania.
Title:
Kilts and Daggers
Series:
Highland Spies #2
Author:
Victoria Roberts
Published:
May 5/15 by Sourcebooks Casablanca
Length:
352pgs
Genre:
historical romance
Shelf:
review
Rating: ★★★★
Back Cover Blurb:
Ever since Lady Grace Walsingham discovered her uncle and sister are spies for the Crown, she has yearned for adventure. She's counting the days until she can leave barbaric Scotland behind, even if she must endure Highland captain Fagan Murray's company for weeks.
Fagan has a simple mission: escort the haughty Lady Grace back to England. But nothing is ever easy. The sharp-tongued woman needles him at every turn. But when a menacing threat follows them on their journey, Fagan's grudging tolerance for Grace turns to respect...and into a perilous attraction that could seal their fate.
Excerpt:
"Mister Murray, I don't feel at ease discussing these subjects with you."
"Then call me Fagan. Mister Murray was my father's name anyway."
Grace looked around and then softened her voice. "Now is that truly appropriate?"
"I told ye before. Ye're a long way from England, lass. Lest ye forget, ye're in the Highlands now. We do things differently here."
She lifted a brow. "How could I forget?"
"Ruairi said ye'll be staying with us for a few weeks. More to the point, I already call Ruairi's wife Ravenna." He turned up his smile a notch. "Ye and I are practically like family. Ye will call me Fagan, and I will call ye Grace, or I could always call ye bhana-phrionnsa. I'll be kind enough to give ye a choice."
"Ravenna may permit you to call her by her Christian name, but I certainly do not, Mister Murray. Although you do make me laugh, I'm afraid you and I are far from family."
***
When Grace's eyes smoldered, Fagan knew he shouldn't get too close to the flame for fear of getting burned. There was still enough time to take his leave. Otherwise, he'd be verbally sparring with a lass in the middle of the great hall. Ruairi would no doubt have his head for causing mischief with his kin so soon after the wedding.
Fagan slapped both hands on the table and casually stood. Instinctively, he took another step back in case the lass suddenly had a strong urge to reach across the table and throttle him—or worse. Nevertheless, once she heard what he was about to say, the table wouldn't provide enough space between them.
"Verra well then. I think bhana-phrionnsa suits ye quite nicely." When Grace's cheeks turned scarlet, Fagan smiled. "Donna say I didnae warn ye. Remember I did give ye a choice." He winked at her and then turned on his heel.
"Wait!"
He had a hard time trying to mask his smile. He turned around slowly and lifted a brow. "Aye?"
Grace flew to her feet, walked around the table, and closed the distance between them. She lifted her head, and by the way she was unsteady on her feet, he swore the daft lass was standing on the tips of her toes in a futile attempt to look him level in the eye.
"England and Scotland have been warring for centuries, Mister Murray, yet somehow Scotland has never won." Lifting her skirts, she brushed his arm with her shoulder and took a few steps away from him.
That was until he called after her and stopped her dead in her tracks. "Cuine a chì mi a-ris thu, Grace?" When will I see you again? He made certain he said the words as though he spoke to his lover, which obviously had the desired effect because her whole body stiffened, and then she left him without a backward glance. Fagan's mood was suddenly buoyant. He wasn't exactly sure why he loved to unnerve Princess Grace, but he had one hell of a time doing it.
My Review:
Roberts does a fantastic job of transporting her readers back in time. Vividly picturesque descriptions bring the world to life in a manner that was exquisitely easy to envision. The plot itself was fun and playful while at the same time allowing readers to immerse themselves in the wonders of the Scottish past. Suspense and chemistry make their way into the story, creating a whole that will keep you coming back for more.
What a pair of main characters! The contrast between Scottish warriors and English nobility was striking, and lead to a number of strikingly comical moments. Seeing the heroine struggle with the difference between her beliefs and her desires was priceless. The utter Alpha male/Scottish warrior persona of the hero was unforgettable.
As a whole, this was an utterly enjoyable novel. I'd definitely recommend it to any who enjoy a good historical romance.
And be sure to enter this fantastic tour wide giveaway!