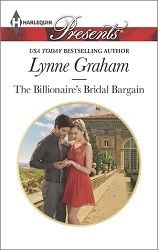 Bon Appétit and a Book: A delicious recipe to enjoy alongside the book

Cesare's Salsiccia al vino rosso
Ingredients (serves 3)
½ kilo homemade or good quality pork mince
30g seedless grapes
10g pine nuts
½ finely chopped white onion
2 glasses good red wine
2 tsps honey
1 sliced red peper
Extra virgin olive oil
Salt to taste
This is the perfect meal for an Italian Tycoon!
Pour some oil into a large thick based saucepan (le cruset are my favourites!), brown the onion until cooked through. Pour in the wine and let it bubble up until the alcohol evaporates, then add the sliced red pepper. Rinse the grapes and cut them in half. Add the grapes, salt, pine nuts and honey into the pan and cook for 10 minutes. In a separate pan, heat some more oil and add the pork mince. Make sure the heat is high to get rid of any excess fat. When the meat is cooked through (and do be careful with pork mince, it must be properly cooked through!) transfer to the sauce pan with the grape sauce and cook for another ten minutes. Lovely to serve with pasta or chunks of toasted ciabatta!
About the author:
Born of Irish/Scottish parentage, Lynne Graham has lived in Northern Ireland all her life. She has one brother. She grew up in a seaside village and now lives in a country house surrounded by a woodland garden, which is wonderfully private.
Lynne first met her husband when she was 14. They married after she completed a degree at Edinburgh University. Lynne wrote her first book at 15 and it was rejected everywhere. She started writing again when she was at home with her first child. It took several attempts before she sold her first book and the delight of seeing that first book for sale in the local newsagents has never been forgotten.
Praise for Lynne Graham:
"Graham's fantastic romance is heartwrenching, starring a hero who's callous because of his past and an innocent, spitfire heroine." –
RT Book Reviews
"So many secrets, lies and most of all betrayal…my heart pounding so much so I had to put it down at times." –
Marilyn's Romance Reviews
"…a well written romance which has the right amount of angst and intensity." –
Harlequin Junkie
"…Fluent narrative draws the reader into the absolutely opulent world of her emotionally damaged, controlling hero and her love-starved heroine. Watching them find their way back to love is heartbreaking." –
RT Book Reviews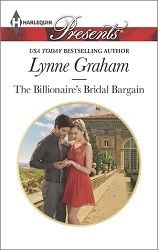 Title:
The Billionaire's Bridal Bargain
Series:
Bound By Gold #1
Author:
Lynne Graham
Published:
March 17/15 by Harlequin
Length:
192pgs
Genre:
contemporary romance
Shelf:
review
Rating: ★★★
Back Cover Blurb:
To love, honor…
Cesare Sabatino never intended to marry. But if his thoughts did ever stray in that direction, the lucky woman's answer would have been a resounding "yes". Imagine his surprise when Lizzie Whitaker turns him down on the spot!
…and possess?
To get his hands on her Mediterranean island inheritance, Cesare must wed innocent Lizzie…and ensure she's carrying his heir! Luckily the formidable Italian is legendary for his powers of persuasion. With Lizzie desperate to save her family's farm, it's only a matter of time before she gives in…and discovers the many pleasurable benefits of wearing this tycoon's ring.
My Review:
Graham writes this novel well written, approachable style. She develops a flawless plot that takes marriage of convenience to an entirely new level. Unfortunately, there are times that this new level makes parts of the story unrelatable for the reader. Don't get me wrong. I quite enjoyed what Graham did with the story. It was a good, quick, light read that allowed me to escape from reality for a short while.
Graham creates characters that you can connect with, even if you can't necessarily identify with their lives. I mean, in all honesty, these characters lead lives that are so far above and beyond anything most of us will ever attain that their troubles seem absolutely asinine at times. That said, Graham does a fantastic job of bringing the characters to her reader in a way that allows us to invest in them and really want to know what happens to them. Unfortunately, this disconnect (and the times where I turned to one of the characters and just had to ask 'why?') made it difficult for me to fully invest in this story.
As a whole, this was an enjoyable marriage of convenience romance. Graham invites readers into a world where the everyday reality is something many of us would never dream of and provides characters that definitely fit the bill for it.