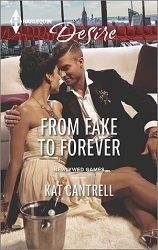 Bon Appétit and a Book: A delicious recipe to enjoy alongside the book

Hummus and Pita Chips
This is my recipe for hummus, which I love to make fresh because store-bought generally has a high sodium content, as well as preservatives and other yucky stuff. This is easy to make and doesn't call for tahini which can be expensive.
Ingredients (4 servings)
1 (15 ounce) can garbanzo beans, drained, liquid reserved
1 tablespoon lemon juice
1 tablespoon olive oil
1 clove garlic, crushed
1/2 teaspoon ground cumin
1/2 teaspoon salt
2 drops sesame oil, or to taste (optional)
PREP:
5 mins
READY IN:
5 mins
Directions
Blend garbanzo beans, lemon juice, olive oil, garlic, cumin, salt, and sesame oil in a food processor; stream reserved bean liquid into the mixture as it blends until desired consistency is achieved. Spoon into a serving bowl. You can let the flavors blend several hours or overnight before serving this.
To make fresh pita chips:
Cut two-three pitas into wedges (like a pizza)
Arrange on a pan and brush with olive oil
Grind or sprinkle salt and pepper to taste
Cook for 15 minutes at 375.
This is such an easy snack. I love to make it with my two boys and there are things even the little one can do. He likes to use the basting brush to "paint" the chips with oil. My older son likes to use the food processor--probably because I don't make him clean it!
About the Author:
KAT CANTRELL read her first Harlequin novel in third grade and has been scribbling in notebooks since she learned to spell. What else would she write but romance? She majored in Literature, officially with the intent to teach, but somehow ended up buried in middle management at Corporate America, Inc. After three years and many thousands of words, her dream of publication finally came true. When she's not writing about characters on the journey to happily-ever-after, she can be found at a soccer game, watching Friends or dancing with her kids to Duran Duran and Red Hot Chili Peppers.
Praise for Kat Cantrell:
"This is a great example of category romance done right…I so had that happy sigh moment at the end." –
The Good, The Bad and the Unread
"What do you get when you take the allure of Venice, a masquerade ball and a night of unparalleled passion? A trifecta of sizzle in a can't put down read." –
RT Book Reviews
"Sweet and heartfelt with loads of spice and best of all a story that does a 360 degree bend of the normal meet, fall in love, happy ever after." –
Contemporary Romance Reviews
"The sassy and smart dialogue is just one of many things to enjoy about Cantrell's latest." –
RT Book Reviews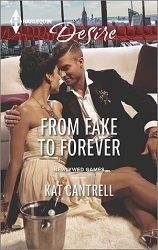 Title:
From Fake to Forever
Series:
Newlywed Games #2
Author:
Kat Cantrell
Published:
April 7/15 by Harlequin
Length:
192pgs
Genre:
contemporary romance
Shelf:
review
Rating: ★★★★
Back Cover Blurb:
Bride: Meredith, soon-to-be co-owner, wedding dress business
Marital Status: Victim, Vegas wedding mix-up
Action Required: Divorce, ASAP
After one night of tequila and sex, their impromptu Vegas wedding shouldn't be valid. But Meredith Chandler-Harris just discovered she's still tied to irresistible businessman Jason Lynhurst. She needs out of their marriage, but to become his company's new CEO, he needs her as a bride. Let the newlywed games begin.
My Review:
What happens in Vegas, stays in Vegas, right? Well, Cantrell easily proves that's not always the case with this one. Comedy & romance ensue in this wildly creative second chance romance. Cantrell's well presented & easygoing writing style brings this story to life in a big way.
The characters… What can I say? I loved them even if I couldn't even fathom what possessed them to do what they did. I loved getting to know them and seeing how they made everything work for them. The magical fairy tale quality of their lives makes this feel like a storybook romance, but with a huge twist. On top of all that, they were individuals that I truly liked getting to know. It was the perfect combination to go with the plot.
Overall, this was a comical & cute story, even if it made me question the sanity of the characters at times. I did quite enjoy reading it.