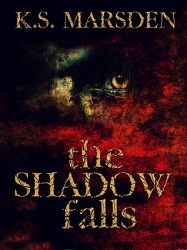 Title:
The Shadow Falls
Series:
Witch-Hunter #3
Author:
K.S. Marsden
Published:
September 5/14 by CreateSpace
Length:
338pgs
Format:
ecopy
Genre:
paranormal
Shelf:
review
Rating: ★★★★
Back Cover Blurb:
Hunter Astley has always known that he is different: being a witch-hunter that can use magic has sealed his fate.
He must destroy the Shadow Witch once and for all, with the help of some unlikely allies.
We delve even deeper into the world of the Malleus Maleficarum; into myth, rumour and history that refuses to stay in the past.
My Review:
Marsden returns to her world of witches and hunters with a vengeance here. The story takes off with some very exciting twists and turns, keeping you on your toes throughout. I was definitely much more captivated and invested in it than in book 2 of the series. The exciting finale was a brilliant ending. I was unable to put this down for the last quarter of the book. The letter from a hero as a prologue was a brilliant touch. Not only does it serve to jog the memories of returning readers but also gives just enough background information that new readers could easily join the series at this point.
I love how Marsden continues to develop her characters. Even though this is the 3rd novel in the series, none of them have become the least bit stagnant. They don`t necessarily change, but continue to become more complex and enjoyable individuals. Also, the various powers and abilities of the characters continue to be developed here. We also get to meet some new individuals here who enrich the story in an exciting way.
Overall, this was a very enjoyable read. I had fun getting back to the world that Marsden creates for her readers.