Character Profile by Laurie Falter
Magdalene "Maggie" Tanner
Maggie has moved from city to city every three months since she was an infant until landing in New Orleans to finish high school at a private academy. She has no idea her enemies have hunted her for years, that she is married to her eternal love, or that she is the last of her kind.
Eran Talor
Eran Talor is a guardian. His only ward is Magdalene Tanner. He is embroiled in the fight of all eternity but his sole dedication is in keeping Magdalene from harm. He has trained for centuries. He knows what is ahead, he knows the devastation their enemies can bring, and he is ready for it.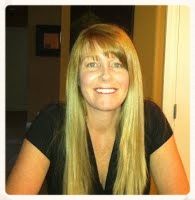 About the author:
Laury Falter is a bestselling author of young adult romantic suspense and urban fantasy. She is also an animal rights activist, a sailor, a one-handed golf putterer, and a Colorado River conqueror.
She has three series out: the Guardian Trilogy, the Residue Series, and the Apocalypse Chronicles.
A bit about Fallen:
Young Adult Fantasy
Date Published: April 1, 2009
Maggie is unaware of the terrifying fate that awaits her. It isn't until she lands in New Orleans for a full year at a private high school and her unknown enemies find her does she realize that her life is in danger.
As a mystifying stranger repeatedly intervenes and blocks the attempts on her life, she begins to learn that there is more to him than his need to protect her and that he may be the key to understanding why her enemies have just now arrived.